Affordable Ways to Generate New Patients
Getting more new patients doesn't have to cost an arm and a leg. Learn how to get high quality new patients in places you never thought to look! Tue, Oct 13, 2020 - 8:00-9:30pm EST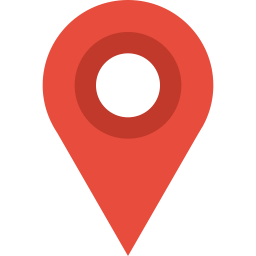 Virtual Group Coaching Session

New patient numbers increased almost immediately after coming to MGE. It was simple, we learned what we needed to do to attract more new patients, did it and it worked. We have gone from seeing an average of 16 to 80 new patients per month"

– Vladimir Gashinsky, DDS Milburn, NJ

Click the button or call us at (800) 640-1140

Objective: To teach easy to use, low to no cost methods to immediately drive more new patients into your dental practice!
In the economics of the post COVID-19 world, new patients are more important than ever! Chances are, your practice may need up to 30% more new patients per month just to consistently achieve prior levels of production, not to mention if you're looking for practice growth. If you want your practice to recover and keep growing in this new business environment, you need effective, inexpensive ways to get more new patients – every dollar has to count!
About this Coaching Session:
Low cost and no cost ways to immediately get more new patients – many of which you may never have encountered before!
Learn how to positively address negative online reviews and get more positive reviews than your competition.
Discover the reason why potential new patients aren't finding you online and are going to your competitors instead. And fixing these things are easy and can be done without needing to hire a web developer!
This coaching session is given 100% free of charge, and you are not obligated to purchase anything upon attending.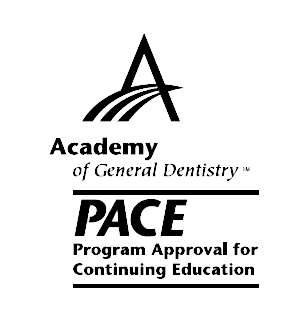 MGE Management Experts Inc. is designated as an Approved PACE Program Provider by the Academy of General Dentistry. The formal continuing education programs of this program provider are accepted by AGD Fellowship, Mastership and membership maintenance credit. Approval does not imply acceptance by a state of provincial board of dentistry or AGD endorsement. The current term of approval extends from 4/1/2018 to 3/31/2021. Provider ID# 305927. SUBJECT CODE 550. METHOD "L"
Raised on a dairy farm in Alabama, Dr. Owens truly was a small-town boy with big-time dreams, leading him to acquire a practice shortly after graduating dental school. Very quickly he discovered the stress that comes along with managing dental practices and realized he needed to learn more.
He turned his focus to gaining all the management knowledge he could, while providing the highest possible quality of service for his patients. While operating this practice, he completed his MBA and enrolled in hours and hours of clinical CE to continue his education in esthetic dentistry, implants, orthodontics and more.
Things really clicked into place when he came to MGE in 2015 to complete the entire management CE program. Now his office is efficient, organized and stress-free – and in just two years his small-town practice has nearly doubled from $1.3 million to $2.3 million and is expanding smoothly to multiple locations. And most importantly, he's helping more patients with higher quality dentistry than ever before! He now lectures nationally and loves sharing his hard-won knowledge with his colleagues.
An extraordinary entrepreneur and engineer, with master's degrees in computers and Finance. Also, trained as an executive by MGE, Mr. Trivedi owns and manages several businesses in the New York area. Beginning with his wife's small dental practice, Mr. Trivedi created two thriving practices which collected $7,000,000 last year.
He is well-versed in all areas of practice management and truly understands the formula for creating a successful business. Mr. Trivedi is extremely popular with audiences, due in no small part to his passion for sharing what he has learned with others and helping them succeed.
Rushi Trivedi, MCS, M.Fin
"MGE taught us how to optimize our marketing for an excellent return on investment. And ever since we started with MGE, we've consistently averaged at least 100 new patients per month!"

– Ken Cirka, DDS, Philadelphia, PA

"The lessons from my MGE training are woven into just about everything my staff and I do to market the practice. Since I've been a client, I've seen an increase from 19 to about 55 new patients per month!"

– Charmaine Johnson, DDS Ft. Lauderdale, FL

This workshop is part of the MGE Practice Recovery Workshop Series
featuring workshops on crucial topics for getting productive & profitable after COVID-19.
Copyright © 2020 MGE: Management Experts, Inc. All rights reserved.