Effective Case Acceptance Live-Stream Seminar
Don't be limited by insurance coverage! Learn the techniques industry leading dentists are using to help patients accept (and pay for) comprehensive, full-mouth dentistry. Sat, Dec 12, 2020 - 9:00am-2:00pm EST

Fri, Jan 22, 2021 - 11:00am-4:00pm EST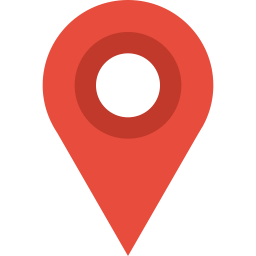 I now have actual tools to use to make sure the case acceptance, scheduling and financial process are executed perfectly. Statistically, I've seen an immediate boost to the practice!"

– Bart Van Oostendorp, DDS, Asheville, NC

Click the button or call us at (800) 640-1140

Do more of the type of dentistry you love... and get paid for it! During this live-stream seminar, you'll learn:
Effective communication techniques for use with patients and staff.
A step-by-step blueprint for winning case presentations.
Why some patients are unreceptive to their treatment plans.
This seminar is given 100% free of charge, and you are not obligated to purchase anything upon attending.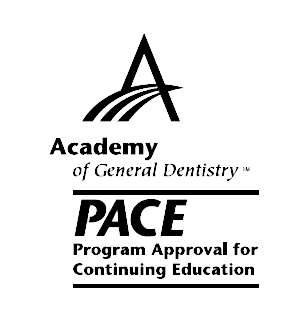 MGE Management Experts Inc. is designated as an Approved PACE Program Provider by the Academy of General Dentistry. The formal continuing education programs of this program provider are accepted by AGD Fellowship, Mastership and membership maintenance credit. Approval does not imply acceptance by a state of provincial board of dentistry or AGD endorsement. The current term of approval extends from 4/1/2018 to 3/31/2021. Provider ID# 305927. SUBJECT CODE 550. METHOD "L"
How to tactfully address patients objections.
Why Most Patients Don't Do What You Tell Them: You've explained why they

need their treatment plan, answered any questions and they still want to think

about it or put it on hold. Why? We'll show you – as well as what can be done about

it.

Effective Communication: Easy to apply methods to connect with patients so they

truly understand their treatment plans.

Case Presentations & Treatment Acceptance: Learn what we've found to be the

most important factor that determines whether a patient accepts treatment (or not).

Cancellations and No-Shows: How improved case presentation skills can have a

positive impact on cancellations and no-shows.
Different Patient "Types": Learn how to successfully identify, communicate with,

and manage the different patient "types" along with tips on how to turn them into

long-term patients that follow through with treatment.

Blueprint for a Winning Case Presentation: We found that several basic

conditions are present in just about every successful case presentation. Learn what

these are along with simple techniques that can help spark a desire in your patients

to want the treatment they need.

Patient Objections: Learn how you can address and tactfully resolve most

objections. We'll discuss the common (and not so common) objections including:
"I want to think about it."

"I only want to do what insurance covers."

"I can't afford it."

"I want to talk to my spouse"

And more!
Troubleshooting – Case Acceptance & Presentation Mistakes: Learn the top three

mistakes that many dentists make in their case presentations, along with how to

avoid them. We'll also do a general Q&A on your case acceptance questions.
Jeff Santone holds a Master's degree in Economics from George Washington University and was a Senior Financial Analyst at the Federal Reserve Board of Governors for six years. He then joined his wife, Dr. Virginia Lee, as the business manager of Capital Oral & Facial Surgery Center.
In 2007, Mr. Santone enrolled in and completed the MGE Executive Training Program. Applying his expertise in the areas of management, personnel, finance and marketing, he has been instrumental in transforming Capital Oral & Facial Surgery Center into one of the top specialist practices in the DC Metro area. A model of efficiency, the office has seen a collections increase of 400%—$50,000 per month to well in excess of $200,000 per month, with only one doctor.
Jeff began lecturing all over the US & Canada in 2012 as a guest lecturer for MGE, and in 2018 came on board full time as part of the MGE team as our New Client Executive.
"When I came to the first seminar, I brought a few staff and we implemented everything as soon as we got back. It made a HUGE difference; patients just started accepting more treatment! My production and collections went up immediately"

– Aldo Espinosa, DDS

"Case acceptance has dramatically improved (especially for comprehensive treatment). I recommend the same treatment plans as before - but more patients are accepting and following them."

– Justene Doan, DDS

This workshop is part of the MGE Practice Recovery Series
featuring workshops on crucial topics for getting productive & profitable after COVID-19.
Copyright © 2020 MGE: Management Experts, Inc. All rights reserved.