Last updated on September 26th, 2023 at 04:58 pm
How to Confidently Drop Insurance Plans & Stay Profitable
Live Stream
With inflation rising and insurance reimbursements lowering, it's time to quit playing the insurance game.

Live-Stream Seminar
Cost: FREE
Admission includes: Doctor, spouse and one staff
3 CE Credits
This is an interactive meeting.
Live participation is required, so please enable your audio and camera during the event.
Vinh Le, DDS & Quang Le, DDS
San Diego, CA
This enabled us to drop all the capitation plans, Medicare and most of our PPO plans. Now both offices are becoming primarily fee-for-service practices and collections have actually gone up by 166%!
Inflation just reached 8.5% and you've probably felt the rising costs in your practice in terms of payroll, supply costs, etc. In the midst of this, many PPO insurances are actually lowering reimbursements rates!
Playing the PPO/HMO game is simply a losing proposition now, unless you want to work harder and harder for less compensation and lower the quality of care for your patients.
Most dentists are nervous about dropping plans because they don't want to lose patients, but we'll show you some extremely eye-opening numbers that demonstrate how you can go fee-for-service while making more profit. We've helped thousands of dentists phase out of reduced-fee plans, and we'll show you the roadmap for free at this webinar.
Course Objectives:
Calculate how much it's actually costing you to participate.
Determine which plans are benefiting your practice and which ones are unsustainable.
Crunching the numbers: How will this impact your productivity and profit?
Learn why losing patients is not as much of a concern as you think.
Learn the key steps to take when phasing out of an insurance plan.
This seminar is given 100% free of charge, and you are not obligated to purchase anything upon attending.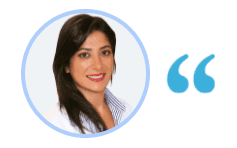 "The information I learned works so well that I now have three hygienists and a much busier office, despite dropping 75% of our reduced fee plans!"
– Alla Dorfman, DDS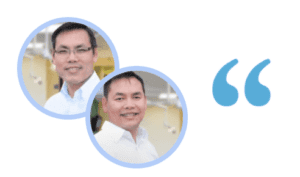 "The things we learned from MGE made quite a difference. It enabled us to drop all the capitation plans, Medicare and most of our PPO plans. Now both offices are becoming primarily fee-for-service practices. Collections have actually gone up by 166% and it's helped me structure the practice so I can practice dentistry the way I'd like to. Every day, I go to work and it's not stressful anymore—it's fun! That's how I imagined dentistry to be when I decided to get into the profession."
– Vinh Le, DDS & Quang Le, DDS
About MGE:
Management Experts