Last updated on September 14th, 2022 at 12:57 pm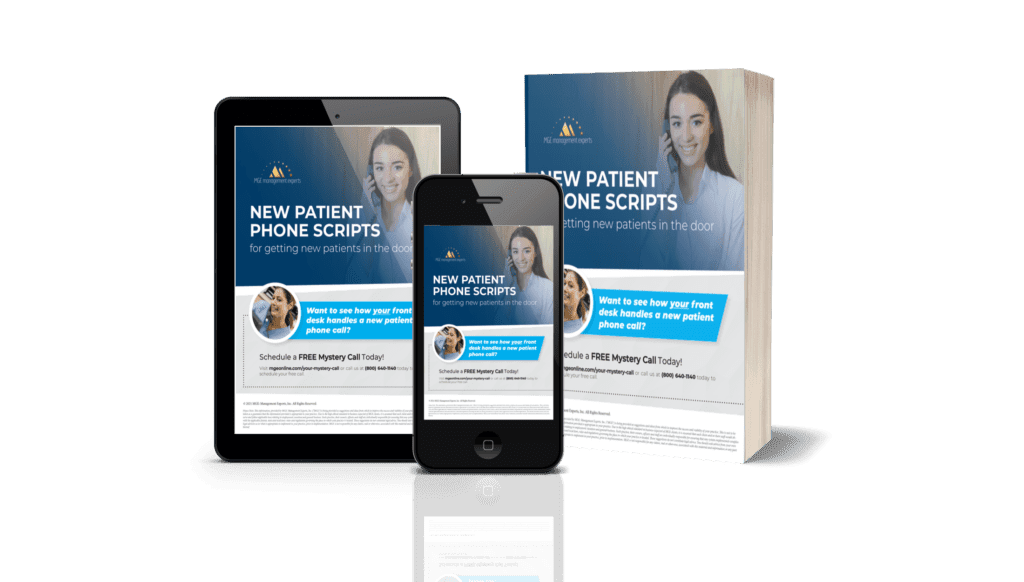 Free Ebook:
New Patient Phone Scripts
Phone scripts your office can use to get new patients in the door.
About this Ebook:
This comprehensive ebook offers a ton of practice tips and scripts to help your practice's front office field common inquiries about treatment costs, in-network and out-of-network insurance, second opinions, and more!
By following the guidelines in this ebook when dealing with new patient phone calls, you will be well on your way to increasing your call conversion percentage. This is a simple process that can tremendously increase your new patient numbers!
Download this ebook for free!

Only 23% of new patient inquiries lead to appointments. A study of over 10,000 new patient phone calls found a rather alarming statistic: The average conversion rate percentage for new patient inquiries is just 23%. Not good! But the study also demonstrated that by improving phone skills, your practice's conversion can jump to 70-90%. We'll show you how.
And of course, if you'd like help implementing these concepts, give us a call today at (800) 640-1140 and speak with one of our consultants!