Last updated on September 24th, 2020 at 11:17 am
(Note: this is part one of a two-part post about overcoming patent objections. Click Here for Part Two.)
After 13 years in private practice (two of them as an MGE client), I came on board with the company as a partner. This year (2014) I'll be celebrating my 20th anniversary with the company. As you could imagine, in two decades I've evaluated the performance of a significant number of dental practices.
From a business point-of-view, there's something I've found that is constant from practice to practice: You can plot a direct ratio between the degree of treatment acceptance (and follow through) to both patient satisfaction and practice profitability.
This of course assumes the office/doctor is good clinically and that they aren't recommending treatment that is not needed. (I know this usually goes without saying – but wanted it mentioned).
In simpler terms: the higher the treatment acceptance percentage, the more referrals, satisfied patients, and profit the practice will have. The lower the percentage the less you have of those.
With this in mind, it's a "no-brainer" that you should look for ways to increase this percentage. An MGE client can spend up to twenty-four (24) days in training on the subjects of communication and case acceptance, beginning with nine days on the MGE Communication and Sales Seminars.
That said, I wanted to give you something now in this post that could have an immediate positive impact on this aspect of your practice. Specifically some tips on overcoming patients' objections to moving ahead with treatment.
While there might be any number of objections you could hear from a patient, I have what I'd call my "top six." They are:
I have no money
I only want to do what the insurance covers
I have to check with my spouse
I need to think about it.
I'm really busy right now and have no time for this.
File a pre-determination of benefits
First thing to know: Some objections are faulty. And by faulty I mean it's not the actual reason they don't want to proceed; it's just an excuse to get out of being "sold." This type of objection is usually given when there is no logical reason not to go ahead.
On the other side, some objections are "real," meaning a valid, logical reason to put off starting and/or paying for treatment. Being able to determine the difference between the two is a valuable skill. What to do when either comes up is even more valuable.
Prior to becoming an MGE client, my treatment presentations were more of a lecture to a patient rather than a conversation. I would show them their x-rays and say something along the lines of:
"Here's what's wrong, and this is the best course of treatment if you want to keep your teeth. I know it's more than what you wanted to spend right now, but it's an investment in your health…"
Meanwhile, the patient sat there listening while I rambled on.
Early on in my MGE training, I learned an important lesson:
You have to get patients to talk to you after they give you their first objection.
The MGE Communication and Sales Seminars taught me that communication is a "two-way street." And the key factor in getting them to tell you exactly what's going on is persistence.
Now, the way to get someone to talk to you is to ask questions. Try this experiment: the next time you are standing in line somewhere, look at a stranger and ask them a question, like "How about them Yankees (or whatever team)?" or "What do you think about the weather lately?" You can even get creative and ask a question about something they are wearing.
Eighty percent of the time, something magical will happen: they'll give you an answer and you'll have something to talk about. This little exercise may take you out of your comfort zone, but I encourage you to try it. I did this on an airplane once and found that the person sitting beside me was the sister-in-law of a dentist I knew. It's actually fun!
How Does This Apply to Overcoming Objections?
For this, I'll give you a few examples using the first of my "top-six" list of objections above.
"I have no money"
Sometimes this objection is real; the patient truly can't afford it. But not if they just told you about their trip to Las Vegas or their new car. We don't believe they can't put it on a credit card or get approval for 3rd party financing—but we can't come outright and say that.
So what should you do – without running the risk of upsetting your patient? Simple:
GET THEM TO TALK TO YOU BY ASKING A QUESTION.
When they say, "I have no money," you might respond with, "I understand. Could you put that on a credit card?" Find out what's really on their mind by asking questions and getting them to talk to you. Do this in a friendly and comfortable way – don't challenge them, talk to them. I realize that this can be uncomfortable to discuss, but your dental office is your business and you have to be willing to talk about financial matters.
Once you get them talking, you can get what's actually on their mind. And surprise, surprise – oftentimes money isn't really the issue.
What is it, then?
Well, here's what we face in dentistry:
PEOPLE DON'T LIKE NEEDLES AND DRILLS INSIDE THEIR MOUTH!
The fact is: people who are afraid don't see things logically. When someone is afraid of needles and drills inside their mouth, they tend to withhold what is really going on with them. Of course they say they have no money—if they admitted they did have money, they would end up with needles and drills inside their mouth!
Most patients could put $3000 on a credit card if they wanted to. And with today's financing options, most would easily be able to qualify for that amount or more. If you ask if they can put the cost of treatment on a credit card, there's a great chance they'll say, "I can, but I don't want to." Now here is a critical point:
YOU JUST IDENTIFIED THEIR OBJECTION AS FAULTY (based on the definition above).
The patient isn't really sold on doing the treatment yet, and it has nothing to do with the money. The next action is too simple to believe it actually works.
EXPLAIN/REVIEW THE TREATMENT PLAN A SECOND TIME.
The patient probably wasn't listening to you the first time because of some "consideration" other than money, so tell them again. You might point out a few things you didn't the first time. The rule is:
TELL THEM WHAT THEY NEED AT LEAST 3 TIMES BEFORE COMPROMISING OR GIVING UP.
A miracle will happen at least 50% of the time—they will ask YOU a question, such as: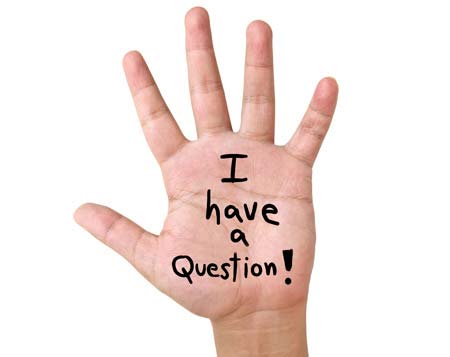 "Am I going to get a shot?"
"Are you going to grind all the enamel off of my teeth while making the crown?"
"Mom has a crown that is still sensitive to hot and cold. Will that happen to me?"
Now we have true communication: they are asking you questions. You've had this happen before. You just didn't realize you found a gold nugget—the actual objection to treatment. It had nothing to do with the first six objections I mentioned at the beginning of the article.
In next week's post we'll cover more about objections along with examples of how to handle them (including the rest of the "top six").
I hope you found this helpful. I'm willing to bet that doing this simple thing will get more treatment accepted than anything else you've tried before. Will it work every time? Of course not. There's more to this subject of case acceptance than what I covered here, but it will help. And then to really achieve a stellar success rate with your treatment presentations, you need to come to the MGE Communication and Sales Seminars. Get your patients to want the treatment that they need! Call (727) 530-4277 or (800) 640-1140 to register!