Last updated on March 8th, 2023 at 11:48 am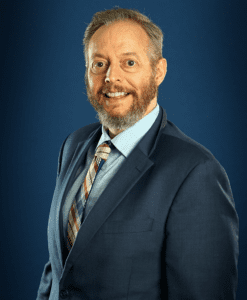 At MGE, we focus on training the doctor to address patients' objections to moving ahead with needed treatment. While much of the training is also addressed to the rest of the team, we find that the doctor—in addition to being the most knowledgeable about any given treatment plan—generally has more credibility/sway with patients compared to anyone else in the office.
The way the doctor presents the treatment and addresses the patient's concerns is crucial for achieving great case acceptance, even if another team member is the one wrapping up financial arrangements and scheduling the patient.
With this in mind, here are two case presentation tips. I hope you find them helpful!
1. Present treatment with confidence
It goes without saying that you've run into one (or many) objections when presenting treatment. Many in fact, "brace themselves" (or expect) to deal with objections before the presentation even starts. To make this whole subject easier, I am going to turn the tables for a moment:
Occasionally, the person presenting the treatment has their own objections, disagreements, or uncertainties about the treatment plan and/or its cost. Needless to say, patients can sense this.
Patients will have a problem accepting treatment when the person presenting it (i.e. the doctor, treatment coordinator, office manager, etc.) has their own objections or uncertainties about it. For example, the doctor thinks that the plan is too costly and that the patient wouldn't go for it. I've also seen this manifest when (rarely) the dentists themselves needs some type of treatment they're putting off. How can you insist that the patient goes ahead with the treatment they need when you won't get yourself treated! Or a staff member presenting doesn't understand the treatment plan and wonders if it is really necessary. They could also have a similar issue to the doctor in the example above (i.e. they feel like it's too expensive).
A patient will see/feel this hesitation and the objections will be plentiful. End result—less treatment acceptance.
So, prior to presenting a treatment plan, it's important to handle anything that might slow down or derail the presentation. As the doctor, make sure you're completely comfortable with the cost and course of treatment. You want to make sure you don't carry any "considerations" in the treatment presentation. If a staff member is presenting, the doctor may wish to clear up any questions, confusions and considerations they may have before they see the patient about it. Make sure they are clear on it. Trust me, it's worth it.
Presenting treatment with confidence and certainty will come across to patients and in turn make them feel confident that moving ahead is the right thing to do.
2. Don't assume anything about a patient before the presentation.
Pre-conceived notions about a patient's financial situation or anything else can kill treatment acceptance. I'll give you an example: I remember hearing a story about a dentist who would alter his or her treatment plan based on what he felt the patient could afford. While this may not sound so bad, he decided what people could afford by how they were dressed. So (and mind you this was in the early 1990s) when a patient came in with ripped jeans, he presenting a less expensive plan. Only problem – ripped jeans were in style at the time!
The truth is, you don't know whether your patients could afford it until you have a real conversation about it and discuss all available options.
Another example: I had a client tell me about a new patient who came in, filled out their preliminary paperwork but didn't put down a home address. When the front desk staff asked about it, she said they didn't have a home. It turned out the patient found a postcard for that dentist on the side of the street and decided he was going to be her doctor. The dentist and his staff treated them like every other patient. They presented the treatment and at the end, the patient asked "How is it going to cost?" She paid the full amount right then. She had been saving their money for the last several years to fix her teeth!
And while each of these examples may be "extreme," the lesson here is: approach every one of your patients with a confident, positive attitude and enough time for a complete discussion of treatment (and finances).
Hope this helps! Also, this is only a fraction of what we cover at the MGE Communication and Sales Seminars. In my mind, the surest way to increase your treatment acceptance is to do these seminars! They'll teach you how to do more of the treatment you love and get paid for it. Call (727) 530-4277 or (800) 640-1140 for more info or schedule a free consultation here!