Last updated on April 3rd, 2021 at 12:18 pm
Hygiene cancellations and no-shows can be aggravating…. on many levels.
Beyond the obvious – lost production and a hygienist with no patient, there's the more subtle effects: lowered morale, the upset/annoyance felt by the staff and/or the hygienist and occasional finger-pointing: "I thought you confirmed that patient…"
And let's not forget the lost opportunity for that patient and the practice to monitor and catch any issues with the patient's periodontal and dental health.
Also, going forward, while it's virtually impossible to eliminate ALL cancellations and no-shows in the Hygiene Department forever, there are a few things you can do to drastically reduce them – at least to a manageable low, low single-digit percentage.
And, as a side note, we actually have a FREE e-book that you can download! It's full of information on how to build a productive schedule – trust me, you don't want to skip this. You can download the e-book by clicking here.
And not to oversimplify, but let's look at a few things. First, hygiene shouldn't have any "no-shows" (i.e.  a patient who just doesn't show with no communication). Unless a patient is stranded somewhere with no way to contact the office or some form unexpected emergency happens – most patients can contact the office and at least let you know they can't come.
On top of this, short-notice cancellations should be rare (patient has the flu, or some other unexpected event occurs). Otherwise, cancellations should be happening WAY in advance with the patient rescheduled on the same call.
Which brings me to this article.
(Related: 5 Hygiene Department Myths)
From my experience MANY hygiene cancellations and no-shows are created INTERNALLY due to lack of or a poor system. Sure, we're going to have a cancellation here and there regardless – but I guess my point is that many are avoidable.
How you say? Well, that's the subject of this article!
So, without further delay, let's have a look at 5 Ways to Reduce Hygiene Cancellations and No-Shows.
 1. The dental hygienist and doctor MUST stress the importance of regular recall appointments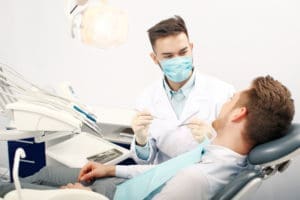 The more attention you place on something, the more important it becomes in someone's mind. Make the patient's next recall/recare/check-up (however you'd like to call it) IMPORTANT.  The hygienist would do this during the visit, along with stressing the WHY associated. For a patient the big draw to a hygiene appointment might be "I like how my teeth or feel afterwards," and while this is great, you want to also stress WHY staying on track with their hygiene visits is important for the long-term health of their teeth and gums. You might even point up how coming in regularly can save them money in the long run by catching problems early.
And the doctor should hit the same or similar points when they come in to do the exam.
Now, the patient has heard it twice.
If applicable, the doctor can also make a point to check and see if that patient has their next appointment already pre-booked and either thank the patient for pre-booking the appointment already, or if it's not pre-booked, the doctor has to encourage them to book it prior to leaving.
2. The rest of the dental office needs to be on the same page as the doctor and hygienist
It's not just the responsibility of the doctor and hygienist to ensure patients are making and keeping their appointments. The rest of the team needs to be on the same page with the doctor and hygienist about stressing the importance of the hygiene appointment. Of course, this is all handled in an upbeat and friendly manner!
So, when the patient comes out to the front desk and it's time to pay, if the patient hasn't already pre-booked an appointment then the front desk should catch this, and if they have already pre-booked their appointment, then they should again thank the patient for doing so. (You can see it's a continuously reinforced message). The more communication you have about the importance of the appointment, along with the validation given to the patient for making it important, the more apt a patient is going to be to keep their next hygiene appointment.
(Related: New Patients: How Not to Ruin Their First Impression)
3. Pre-book your appointments to reduce hygiene cancellations and no-shows
It's a pretty well-known fact that a patient should book their next hygiene visit before leaving. That said, when I'm lecturing across the US and Canada, I still hear from plenty of offices that DON'T do this. Organizationally, I generally tend to stress that the hygienist pre-books the appointment. It creates more of a personal touch and allows the hygienist to schedule them for the appropriate amount of time they'll need. Pre-booking is an important step as it helps later when you confirm the patient.
4. Confirm your patients with a personal touch from your dental office
The last and final step is to confirm, and we want to confirm with a personal touch.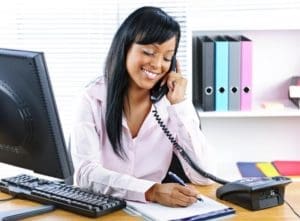 I know in today's world there are a lot of systems out there to text message and e-mail for appointment confirmations, and those are all great, but there's no personal touch associated with that. So, if you have a way to add something personal to those messages, I suggest you do that.
One of the ways I like to see this done is if a patient has confirmed and they're in the hygiene schedule, then someone should give them a personal call – maybe even the hygienist – to say, "Hey, I noticed you confirmed your appointment. Thank you so much! I'm looking forward to seeing you tomorrow" or you can say, "My hygienist Mindy is looking forward to seeing you tomorrow! She's really excited to hear about your vacation you talked about the last time you were in." So, confirming the already confirmed appointment with a personal touch goes a long way and it makes the patients want to come in and see you again.
(Related: 5 Ways to Improve the Patient Experience)
5. If they're not responding to your confirmations…plan accordingly to reduce the impact of hygiene cancellations or no-shows.
Now, what do you do when you've texted and emailed someone a few times, but they don't respond? Well, it's now time to call the patient. I don't really consider it a confirmation over the phone unless you've actually talked with a live person. If you've spoken to the patient and you confirmed their appointment, then great! Mark it confirmed. However, if you can't get in touch and you've sent texts and emails with no response, that's a red flag. Chances are they're not going to show up.  And this probability increases if there's an overdue balance on account.
It's up to you on how you want to do this in your office.  What I do in mine, is if a patient is not responding to confirmations, and we've tried to communicate with them multiple times, we take that appointment, shorten it up, move it to the side and double book it. I know that's a big no-no in scheduling and in dentistry, but when you're able to predict it, chances are they're not going to show up and it's rarely worked against me.
Now, if the patient does show up then great! Figure out a way to work them in the schedule. But in my experience, they are not likely to show up. Instead of waiting for a patient who probably won't arrive, you can put another happy patient there that would be more than willing to show up.
Hope this helps! And if you have any questions, feel free to contact us at info@mgeonline.com .