Last updated on May 11th, 2022 at 03:49 pm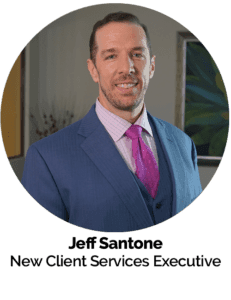 One of the direct ways to increase productivity is by reactivating overdue or "inactive" patients and getting them back into the practice via the hygiene schedule.
I've always thought that the only thing better than a new patient was an existing one that hasn't been into the practice for a while. They already know you. They think of you as their dentist. And, if some time has gone by there's a good chance they need some work done. They may also still have outstanding treatment they never went ahead with the last time they were in.
At MGE, we're proponents of reaching out to these overdue/inactive patients on a regular basis to reactivate them – even if it's been years since their last visit. Our COO, Jeff Blumberg, explains more here: The Patient Retention Video Series
At MGE, we have a Reactivation Program, which you can simply plug into your office and start using to reactivate your overdue patients. You can download it here.
But I have a few extra tips, particularly on how to make phone calls successfully as a part of this program. After all, if your front desk never reaches anybody, nobody calls them back, and when they do have someone on the phone, they don't schedule… there can be a lot of wasted time and effort.
As a note: this subject is covered much more in depth in our Scheduling Coordinator Training Course on our online training platform at www.ddssuccess.com. I suggested checking it out.
(Related: 5 Ways to Make Your Dental Office Stand Out from Everyone Else's)
So here are my tips for a successful phone program for scheduling overdue/inactive patients:
1. Generate lists of patients that aren't scheduled for recall or are overdue for recall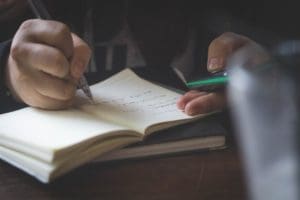 First, you'll want to make three lists from your software (pretty much all practice management software can do this for you):
1. The first list is of patients who have been in the office within the last 6 months without an appointment scheduled. These are patients that should have been scheduled for a cleaning before they left the office but weren't for whatever reason. (I know this doesn't technically qualify as "overdue" or "inactive" patients, but they need to be called and scheduled too.)
2. The second list consists of patients who haven't been in the office for 6-18 months.
3. And the third list is of patients who haven't been in the office for 18+ months and may be considered "inactive."
Get these lists from your software and download them. Look at how many you have in each list and dedicate time appropriately to call each person. People who are 18+ months out may be harder to schedule and can require more persistence.
(Related: Ask Sabri: How Can I Make My Hygiene Department More Profitable?)
2. Assign one or more staff to calling those lists consistently
This should be done daily, meaning your staff should spend some time each day working through the lists. (This doesn't mean you call the entire list every single day, but for some time each day staff are working their way through the list.) If you have a full-time scheduler, part of their job is to work on reactivations once they're done with confirmation calls every day. Ideally, you'd dedicate a few hours per day on this, so you could have multiple people calling during downtime, and each person gets a list.
If you're really smart, and have enough charts to justify it, you could hire someone just to do patient reactivation. This is a judgement call. 100 inactive/overdue charts is not a huge deal.  Thousands are… how many you have is what would determine the personnel hours you'd have to dedicate – along with the possibility of bringing in someone full or part time to do so.
3. Before the call:
Before you call someone from one of the above lists, look at the chart and see what you can learn about that patient. Don't just call with no info. When did they last come in? Do they have outstanding treatment? Did they have any kind of disagreement? Having good notes from the Hygienist and staff in the charts make a big difference.
(Related: 3 Techniques to Improve Employee Phone Skills)
Another thing to be aware of is they most likely won't remember you. Be prepared to explain who you are, how they know you, and that you're calling from their dentist's office. They very well may not remember much, so it's up to you to be familiar with that patient before calling so you can remind them.
4. Getting someone on the phone:
There's perhaps a 20% chance you'll get the patient on the phone. Four out of five calls will go to voicemail. So, when you do get someone on the phone, you've got to get them scheduled right then
and there – you can't put it off and call them back later.
So, it's important for whoever is making these phone calls to be able to handle objections or comments like, "I don't have my calendar with me…" "Can you call back later…" etc. You (or your office manager) should do some "practice" calls with the staff member where you pretend to be the patient and bring up various objects so they can get comfortable handling them.
On our online training platform, DDS Success, we demonstrate how to handle the different barriers with recall and reactivation, so it's a great training tool for these employees. This is super valuable information and I highly recommend subscribing to DDS Success today so you can get those overdue patients back into the office!
5. Leave a good voicemail that gets them to call you back
When I was doing reactivation and trying to reach a patient, I noticed the messages we left were very detailed. Something along the lines of, "Hi Joe, this is Jeff from Dr. Smith's office calling regarding an appointment you're supposed to have and your 6 months behind. Please call us for your cleaning at xxx-xxxx."
And guess what? I never heard from Joe. Why? Because we gave enough information to Joe for him to make up his mind whether or not he wanted to call back! Turns out, calling back to schedule a dental appointment wasn't at the top of most people's priority lists.
So, what I like is leave a message that stimulates/prompts a response form the patient in the voicemail. I started training my staff on how to do this. I would change the message to something like, "Hi this is Jeff from Dr. Smith's office. I'm calling in regards to your appointment. Can you please call me back at xxx-xxxx?"
(Related: 3 Tips About How to Handle Patient Objections)
Joe doesn't have an appointment and he knows he doesn't have an appointment…right? But now he's curious. He has an unanswered question. (And after all, he should have an appointment.)
So, maybe Joe doesn't call back immediately, but I leave that message several more times.
Some of you may think five times is excessive… but when it comes to reactivation, it takes persistence.
Finally, Joe calls me back and says, "What do you keep calling for?! I know I don't have an appointment!" I say, "I know! You need one!" And now I've got Joe on the phone and I can talk to him and handle any considerations he may have about scheduling his appointment. Once I have him on the phone, I'll get him scheduled.
6. Rinse & Repeat
Don't just call once in a while. Work through these lists with regularity. And once you've worked your way through all the lists, start back again at the beginning. And I recommend generating new lists every month or so to stay up to date.
I hope these tips help get more patients back into the office!
Again, DDS Success (our online training platform) is the perfect way to train your staff. Your staff can log in directly to do training on subjects like Reactivation and Recall and much, much more. I wish this was available to me for my office years ago, so don't wait – train your staff with DDS Success so you can grow your business and get more patients healthy.
You can also come to our Scheduling for Production Seminar in St. Petersburg, FL if you really want to master the subject of scheduling and growing your hygiene department.
If you have any questions, you can email me at JeffS@mgeonline.com or you can call us at (800) 640-1140.