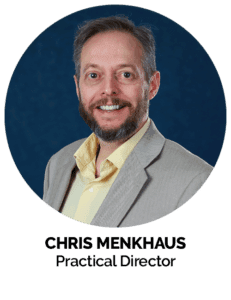 Is your schedule emptying out— with big "holes" in the upcoming days or week?
Has your production "crashed?" Or are there too few high production value appointments on the schedule?"
If so, I've written this article to help!  And while I'm not covering any specific long-term strategy to create consistent production—we have several courses and seminars on that subject, I will provide some immediate assistance and "to-dos" to get your office schedule production and back under control! In other words: What you should do right now when the dentist's schedule has emptied out!
Filling an Empty Schedule: Immediate Actions
1. Take matters into your own hands
As the Office Manager (or Doctor if no OM), the first thing is to take matters into your own hands. Personally. Don't just tell the front office to "fill up the schedule." and assume they'll get it done. If that would work, then you wouldn't be in this situation to begin with.
So, roll up your sleeves and get to work on it yourself. Then once you've fixed the short-term schedule, figured out why the schedule emptied out and made changes so it doesn't happen again—then you can count on your team to handle it.
(Related: 7 Ways to Fill Openings in the Doctor's Schedule)
2. Take a fresh look at each patient coming in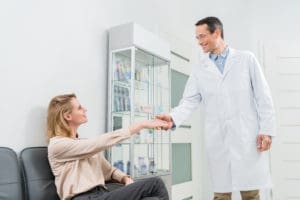 a. For each hygiene patient coming in, let's do a thorough exam and see if there's anything they need health wise—maybe it's something that cropped up since their last exam or maybe it's something they've been putting off for a while. Now's the time to talk with them about it again.
And once you've done that, find out if there's anything they might be interested in to improve aesthetics or functionality. Make sure they're aware of things like Invisalign, veneers, whitening, nightguards, etc.
b. For patients on the doctor's schedule, do the same thing. See if there's any outstanding work that can be done on them. Maybe they opted to "phase" their three-crown treatment plan and do only one at a time. Revisit the subject. Even if you just talked to them about it a couple weeks ago, go over it again. Sometimes it takes a few conversations for a patient to get over their concerns and decide to do the treatment they need now instead of putting it off.
Often times I see my clients get a big production increase just from this—not giving up because "I already talked to the patient about it months ago and they didn't want to do it." Things change. So, bring it up again with a fresh attitude and don't just assume the answer will be no.
(Related: A "Full" Schedule is Not Always a Productive Schedule)
3. Plan ahead in your morning huddle.
Things can "slip through the cracks" if you're not well coordinated. In your morning huddle, before the first patient, review each patient coming in that day—including hygiene patients—and take note of which ones have outstanding or potential treatment needed and ensure someone talks to them about it.
If you've read Jeff Blumberg's article on morning meetings then you'll know this is something we recommend doing on a regular basis, but it's especially important when you have a production slump like this.
4. Present treatment and stick around for the financial arrangements.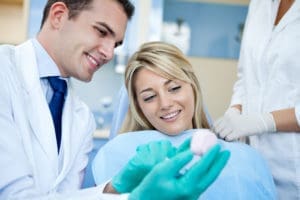 Here's a scenario that often leads to an empty schedule:
The doctor presents a treatment plan to the patient and the patient seems totally on board with it. Sounds great! Then the patient goes up front…and they don't schedule, they had to "think about it," etc.
The Financial Coordinator often finds out firsthand that once the patient hears the price, all of a sudden they're not nearly so "on board" with treatment as the doctor thought they were.
When the cost comes up is usually when the patient's real concerns come out. "Do we really need to do all of this now?" "I only wanted to do what insurance covers." "I didn't want to tell the doctor this, but I hate getting dental work…"
We teach you how to handle the treatment presentation and the "hand off" from the doctor to the Financial Coordinator effectively at the MGE Communication & Sales Seminars and on our online training platform DDS Success. But meanwhile, to fix this production slump, I'd just say to stay in the room with the patient to give them the price and figure out how they're going to pay their share. If the patient has any concerns or objections, the doctor's word is going to carry much more weight than the Financial Coordinator's and you're much more likely to get the treatment accepted and scheduled this way.
It may seem daunting or "unseemly" or like a waste of your time to do this at first, but as I mentioned above, when you're in the middle of a production disaster it's time to take matters into your own hands and not assume things will take care of themselves.
5. Have the team get on the phone calling patients with outstanding treatment.
Exactly how to make these phone calls and schedule the patients is covered more in-depth on the Scheduling Coordinator Training Course on our online training platform DDS Success. But the essentials are:
Generate a report from your software of all patients with outstanding treatment from the last three months.
Get whoever you can on the phones calling these patients. You may want to have more than one employee working on this if the schedule is empty.
Offer these patients a complimentary, no-charge appointment to come in and see the doctor. You're not trying to sell the treatment plan over the phone or get them to schedule directly for the treatment. Just come in for a free consultation with the doctor because there were some issues diagnosed and the doctor wants to check up on it and ensure everything is stable.
Once the patient comes in to see the doctor, you can do a checkup, make any adjustments to the diagnosis as necessary, and get the patient on board with starting any needed treatment now.
6. Send something out to your patient base.
This isn't a very predictable way of filling up the schedule, but it's worth a shot. Send an email blast, text messages, postcards, etc. to your patient base promoting a service. Maybe offer a free smile evaluation or make this month an "Invisalign special month" with a limited-time discount. I've seen patients get a text about a special discount on Invisalign and decide this is the time to do it and get started immediately.
(Related: Are You Losing Patients? Why Your Dental Practice Isn't Growing!)
7. Find out WHY your schedule emptied out.
Once things begin to improve, it's time to find out WHY they went bad! If production was good before and now all of a sudden it's bad—there's a reason why that happened.
It may be an issue with the personnel up front. If the schedule is empty and the team member that runs the schedule just looks at you blankly like, "So…? What's the problem?" that's a red flag. They may not be the right fit for that job.
Or maybe there was a procedure change that happened recently. I've seen it happen where an office made a new policy that they now always wait for a pre-determination to come back before schedule a patient, or they stopped taking prepayments or deposits to reserve time in the schedule or stopped making sure every patient is scheduled before they leave the office. And then once they realize that, they change it back to the way it was before and lo and behold, production goes up again.
The doctor may not even know about this change. Sometimes the front office staff aren't necessarily doing what you think they are doing.
So, during this production slump period, I recommend visiting the front office frequently to a) look for yourself to see what they're doing, and b) make sure movement is actually happening on all the actions I've given above.
I don't want you to micro-manage your employees or hover over them on a regular basis, but as we've covered, this is a time to take matters into your own hands until production goes up again.
I hope this helps! Again, this is a "quick fix" for an emergency situation. If you want to increase your production over time and create real practice growth and profitability, get in touch with us. Fill out the form here or call us at (800) 640-1140 for a free consultation.