Last updated on February 11th, 2022 at 10:57 am
Dr. Nathan Owens graduated from the MGE Power Program in 2018. He hired his first associate in 2017 and now he has four associate doctors! Throughout the process, Dr. Owens isolated what worked for him and what didn't, leaving him with a successful formula for developing a great associate team. We recently had the opportunity to interview Dr. Owens about these successful actions to share them with MGE clients.
And with that, here they are in Dr. Owen's words:
1. Reach out far and wide to get plenty of resumes and contacts
In 2017, I was looking to bring on my first associate. Being in a rural area of Tennessee, all the typical ways you'd find an associate weren't working for me.
I had put out ads on Indeed, went to local schools and asked for them to post our ad, etc., and those things weren't effective. So, after consulting with my Power Program manager at MGE, I decided to further my reach and be a little more direct.
Instead of just asking a representative at a school to post our ad, I went directly to the students. I would find the name of the class president and reach out to them to see if they'd put something on the school notice board about becoming an associate at my practice. I even reached out to places like Henry Schein and recruiters to get more contacts and more resumes.
Before too long, I had a bunch of applications to choose from and picked my first associate that same year in 2017, Dr. Lauren Carter, who is now a partner and my Chief Clinical Officer.
Not everybody is willing to relocate to Pulaski, TN, but if I talk to enough people, I'm always able to find a great candidate that is.
2. Never stop collecting resumes
From there, I never stopped reaching out and compiling more and more resumes, even if I didn't need to hire an associate at that very moment.
Looking back, this was one of the best things I did because as the need came to hire more associates, I already had a large pool of people to choose from.
This way, you never have an unnecessary slowdown. Whenever you need to hire an associate, you just go through the list of resumes/contacts that you already have and begin the interview process.
3. Don't focus too much on experience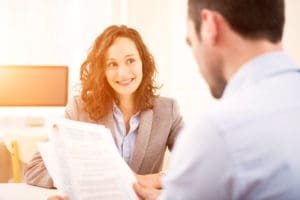 Another successful action we do when hiring associates is to not go solely off of their experience.
For me, experience is nice, but what's more important is their willingness, their attitude, and how teachable they are. I can always train someone to do things the way I do and gain the necessary experience, but if they're not willing to be taught or have a poor attitude, it'll never work out no matter how experienced they are.
I've interviewed people straight out of school and I've also interviewed 70-year-olds who have done dentistry nearly their entire lives. Again, as long as they can be taught and have an upbeat attitude, that's all I'm really looking for.
4. Have them work directly with you for awhile
When new associates come on board, they always start working directly with me for a minimum of three months.
During this time, they do part of the procedure so I can check their work and quality. I also sit in with them for diagnosing. This also allows me to gauge where they need the most training, whether it's with their communication skills, treatment planning, etc., and then I go from there.
This has been the best way I can guarantee that they will deliver the same high-quality service to our patients, as well as orient them to the practice and make sure they're completely up to speed on how things are run.
By the time they're ready to work on their own at the end of those three months, they're confident and 100% ready to service our patient base.
5. Get them trained with MGE immediately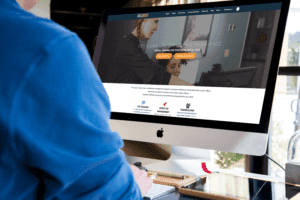 Within a couple of weeks, all of my new associates begin training on MGE coursework and go straight onto the Power Program; we don't make it an option.
Just recently, my newest associate started with me during the last week of November and has been doing coursework with MGE online. In March, he will be going to MGE in person for the first time.
I really like that MGE has many of their services available virtually now because it's a great way for me to have my new associates begin their training while they first start out. Also, it helps to ensure that everything is a good fit before making the investment to fly them out to MGE.
We honestly have not had any of our associates put up walls about doing coursework with MGE, but I believe that's because we cover this during the interview process.
6. Maintain coordination with meetings and group messaging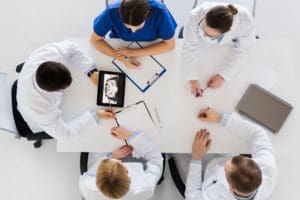 One of the most important things, when you're hiring an associate and growing your team, is to maintain coordination.
Knowing how each associate is doing and what they need from other team members in order to stay on target is vital for us, so we hold regular meetings for that purpose.
I have a Chief Clinical Officer, Dr. Carter, whose job is to stay in communication with all of the associates and has a group text with all of them to easily coordinate things. It was important to me that the CCO was a Power Program graduate and a dentist because they are over many of the clinical decisions for the group.
We use an app called GroupMe to easily message everyone—we've found that it's better than group texting because it's more organized and easier to keep track of.
7. Before you hire an associate
If you're considering hiring an associate for the first time, here are a few things I would say you should have prior to hiring your first associate:
Make sure your practice is ready and that you have enough patient flow and production for your associate(s). (If you'd like help determining this, request a free practice analysis with MGE here.)
Make sure you know what your onboarding process will look like.
Make sure that you yourself are trained and you know how to use the management tools and how to sell.
When you're interviewing and hiring new associates, you're essentially selling your practice. When I interview potential associates and even when we put out ads that we're hiring, I sell them on our practice—I tell them that this is the place to be. And as a result, we have multiple people who want to be a part of it.
I hope these tips help as you prepare to hire associates for your practice. The best thing you can do is enroll in the MGE Power Program. That's how you'll truly ensure you have the organization, production, and long-term vision to make it successful.