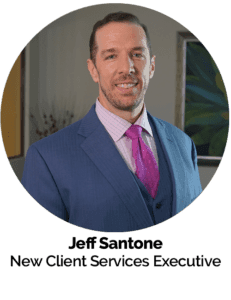 What if your dental practice was losing thousands of dollars per day?
And what if you, the dentist/owner, were never even aware of it—because it's happening at the front desk and word never gets back to you?
I'm confident saying that there's at least an 80% chance this is happening to you.
Why so confident? Well, here at MGE, we offer "Mystery Calls" where we simply call a dental office acting like a new patient inquiring about a service.  We follow this up with a report for the doctor/owner about how the call went, along with specific tips on how to improve.
We don't make these calls difficult—we're friendly, polite, and happy to comply with the receptionist. No trick questions or challenging attitude. In other words, it should be an easy call to handle.
But the results from 80% or more of these calls were shocking. Only 21/2% of the offices we called did well and didn't need to change a thing! As a former Office Manager for a successful Oral Surgery practice, all in all, I'd have to say that these numbers were pretty…awful.
When we started doing Mystery Calls, I knew there would be some room for improvement with the receptionists we spoke with. I really underestimated the magnitude of this problem in the dental industry at large.
And it isn't that these receptionists are "bad" employees. I could tell it has a lot to do with how they were trained (or weren't) for their job.
(Related: Hiring the Right Receptionist for Your Dental Practice)
Truthfully, and whether they know it or not, over half of these receptionists actively discourage new patients from scheduling. Again, not maliciously—many of them are friendly and trying to be helpful, but whether they realize it or not, they're actually shutting the door on potential new patients.
All in all, if I had to give some rough estimates, I'd say:
About 60% never even offered to schedule an appointment.
About 80% made me feel like I was an annoyance to them by calling.
About 90% immediately gave me pricing over the phone without asking any questions or letting me know I should see the doctor first for a diagnosis—and many made extra sure I knew it would probably be much more expensive than the initial quote.
About 25% were downright rude or unpleasant to speak to.
About 5% actually turned me away or recommended I go to a different dental office that has better pricing or offers more services.
Here's an example of a typical mystery call we perform:
Not great, right?
I wish I could tell you this was one of the worst ones, but honestly, this is right about average. It can get a LOT worse. In the video above, the receptionist was friendly and tried to help, she just hadn't been given good training on how to answer questions and get patients scheduled properly.
The "Passing Standard" for an Incoming New Patient Phone Call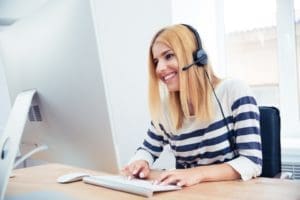 What criteria do you use to determine if a phone call was successfully handled by your receptionist?
Ultimately, it's "Did the caller schedule an appointment?"
That's the passing standard, so to speak.
(Related: 3 Techniques to Improve Employee Phone Skills)
Being friendly is great. Answering their questions satisfactorily is great. Saying your office's greeting when they pick up the phone is great. But in the end, what matters is whether or not they scheduled. You're probably spending a lot on marketing – between websites, pay-per-click, maybe mailings, etc. Well, if that incoming response isn't scheduled, that marketing money was completely wasted!
So, how can you improve this in your practice?
I have a few tips:
1. Use a call recording software
We've all heard "This phone call may be recorded for quality assurance purposes." Chances are, you may already have this recording capability for your practice. If not, it may be time to start! Now, make sure you dot your "i's" and cross your "t's" from a legal perspective before you do this, which isn't all that hard to sort out with the proper legal advice.
As I mentioned above, many doctors are completely unaware that these phone calls are being handled incorrectly. This is the easiest way to remedy. If they're recorded, you can check in regularly to ensure things are being done in accordance with your training.
2. Ensure your front office team understand the primary purpose they should have when answering the phone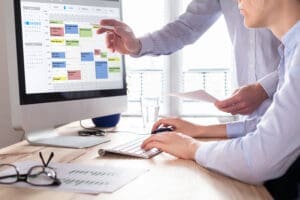 When a potential new patient calls, the entire purpose for the receptionist should be to get them scheduled to see the doctor.
Of course, there are a few scenarios where this may not be the case—e.g. the patient is on a plan you don't participate with (but don't forget they can still come in if they are willing to pay a normal fee), or is looking for a service you don't offer, etc.—but the majority of the time, you at least want to see most people for an exam.
(Related: 1 Incredibly Simple Change to Make Your Front Desk More Efficient)
So, it may seem obvious to you that you want to see new patients. But surprisingly it's not always obvious to the receptionist.
Oftentimes, the receptionist feels that the practice is already very busy and has plenty of patients. Or they think their job is to simply answer people's questions—because the doctor has never told them they want to see more new patients and they should try to schedule them anytime they call.
We noticed many front desks not even asking us if we wanted to schedule an appointment – some even dissuaded us from going to that specific practice.
So, before you blame this all on your front desk, at least make sure they've actually been told that they should be trying to schedule new patients first.
3. Find a receptionist that wants the phone to ring and has the right attitude
A surprisingly high number of receptionists we spoke with were downright rude or unpleasant. If they made us feel like we were bothering them by asking typical questions (like how much something costs, if they do a specific service, and even mentioning being in pain), then they are definitely making other potential new patients feel that way as well.
If this is "normal" for how the phones are handled, then it's also a poor representation to that doctor's existing patients and I'd suspect their retention would also suffer.
4. Try to minimize hold times
It's understandable that you may need to put a patient on hold to get more information about something in order to answer their question, but it shouldn't be a 3-5 minute wait.
We all know how frustrating it can be to call a support number and wait for a long time to speak with someone.
Well, on multiple calls we were put on hold so long that we thought they forgot about us!
(Related: This Mistake with Your Front Desk Can Cost You Valuable Production)
To prevent this from happening, have a script of answers your receptionist can go off of based on the question asked. Obviously, this isn't something that needs to be memorized word for word, but they should be familiar with each answer and able to reply without using the "cheat sheet." This can give your front desk a better way to answer a question or concern on the spot.
We have some suggested scripts that you can use as a starting point and then customize for your office. You can download our New Patient Phone Scripts ebook here.
5. At least make an attempt to schedule every caller before hanging up.
Here's a common scenario towards the end of the phone call:
Receptionist: "Yes we offer Invisalign in our office."
Caller: "Oh okay great!"
Receptionist: "Did you have any other questions?"
Caller: "No, I think that's it."
Receptionist: "Okay, take care then."
*Click*
What's missing?
The receptionist never asked the caller to schedule an appointment!
If he/she had simply said, "Let's get you in to see the doctor for an exam and consultation. We have openings this week on ___ and ___. Do either of those times work for you?" there's probably an 80% chance they'd schedule.
6. Keep a log of all potential new patient calls
I saved this one for last, but it's a big one. This is very important because it gives you a ton of data that you can work off of as the business owner—despite not being up at the front desk next to the receptionist all day.
Every phone at the front desk should have a piece of paper next to it, or a spreadsheet open where the staff can note down calls and the result of the call. If you have software that digitally tracks your calls like this, then great. But I'd still also log it manually. Why? Well, you may have "tracking numbers" attached to some of your marketing (i.e. a separate phone number that automatically records calls), but there's always a chance that a person calls in on your main number, which may or may not be recorded.  And even if it is recorded, you'd have to fish through all incoming calls to find that call.  So, yes, I'd always keep a separate log.
(Related: 11 Key Performance Indicators For a Dental Practice)
These "new patient call logs" should include, at the very least:
Caller's name
Caller's phone number
Date of call
Source (how they heard about your office)
Date scheduled
Reason for not scheduling (if they didn't schedule)
This gives you a way to evaluate your front office's performance. With a well-trained front office, we want to see at least 80% of callers scheduling an appointment.
It'll also show you if there's a particular type of call or question that they're struggling with, so you can do more training on that particular thing.
You also have a record of each caller's name and number in case you want to call them back later on for any reason. (Which brings up another point, always ask the caller's name and phone number. If you get disconnected, you may need to call them back.)
We include a sample call log you can use when you download our New Patient Phone Scripts ebook.
I hope these tips help. The bottom line is, you spend thousands of dollars in marketing to get new patients to call your office. The last thing you want is for all that effort to be wasted when they do call you.
Ultimately, it comes down to training your team and having effective systems for your practice. And that's where MGE comes in! Start with the MGE New Patient Workshop, where we give you systems to attract more new patients, answer the phones effectively, and so much more. We deliver it virtually twice a month, so you can do it from anywhere!
New Patient Workshop attendees see an average 42% increase in high-quality new patients, and it comes with a money-back guarantee, so you have nothing to lose! If you don't see the results you wanted within 6 months of attending the workshop, you get your money back in full.
If you have any questions about this topic, feel free to email me at jeffs@mgeonline.com. Until next time!