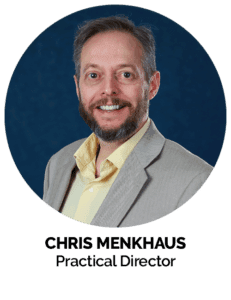 Trouble finding a Hygienist?
I've heard this a lot this past year ever since practices began reopening after the pandemic shutdowns. And for that matter, it's still a problem for many dentists today.
Now, despite any difficulty you may be having, it is possible to fill that hygienist position quickly. It may take a little extra creativity on how you find and attract candidates, but it can be done.
In fact, over the last year, every single MGE client I've worked with has been able to find a hygienist – and it didn't take all that long.
How did they do it? Well, it came back to two things:
They applied a few extra measures that I'll outline in this article, and
When they found their ideal candidates, they knew what to do. Every MGE client is thoroughly educated on hiring and team building as a part of the MGE Power Program. So, something to keep in mind (hint)…
Anyway, what are some of these additional measures that might help resolve your hygienist search? Well, let's have a look:
1. Make your ad about them, not you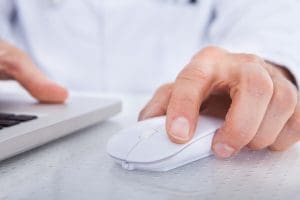 Again, it's a competitive hiring environment. Chances are that if a hygienist wants to work, they may already have a job. So, keep that in mind with your ad, interview process, etc.
Your ad needs to be to the point and written to the hygienists, not yourself.
And by that, I mean your ad would appeal to the hygienist. Don't just make a list of what you need—instead, make a list of what they'll get and why the job would be appealing to them.
Not to be "money-motivated" here, but if they already have a job and are still looking around, it's often because they want better pay, a better working environment, etc.
This is one thing I often point out to our clients. Many of our clients already pay well above average for dental staff—because they can as their practices are efficient, profitable and produce highly compared to the number of staff—but they don't promote that fact in their hiring ads! They should and so should you.
2. Follow up on EVERY response
Don't dismiss a candidate for something trivial. I've seen dentists dismiss a résumé because there's a typo in it or other little things that turned them off of the candidate. Now is not the time to be so picky.
I'm not saying you should hire someone that isn't a good fit for your office but at least talk to them. You get the best idea of how a candidate really is when you interview them. So, always follow up with a hygienist and aim to interview as many candidates as possible.
Likewise, if you interview a candidate who is a great match and perfect fit, hire them ASAP. Good candidates are motivated and move fast, so don't wait to bring them on board.
3. Consider removing filters from your posts on hiring websites
This will sound counterintuitive, but with hiring ads on websites like Indeed, you may want to make sure there are no filters in place. When I see someone receiving little to no résumés, that's almost always a factor.
It's entirely possible that the person looking for a job didn't match up with the correct filters for whatever reason. You want to make sure your ad is seen by as many potential candidates as possible. So, I'd rather receive some extra résumés to filter through than not have enough because it's filtered.
4. Reach out to hygiene schools, online communities, etc.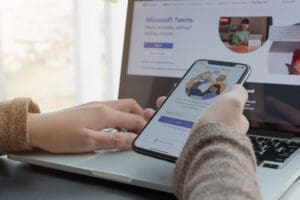 Don't limit yourself to hiring websites. Find any way you can to get the word out to hygienists.
You can contact any hygiene school, see if you can post in hygienist Facebook groups, or ask people in any dental associations or groups you can access if they know anyone looking for work.
5. Expand your search to other areas of the state
Advertising in other areas of your state and offering a small relocation package is a great incentive and is usually cheaper than hiring a recruitment firm.
This is a great option if you're having a hard time finding a hygienist in your local area. There are many people who don't mind moving and would appreciate the relocation package.
6. Offer a referral program to employees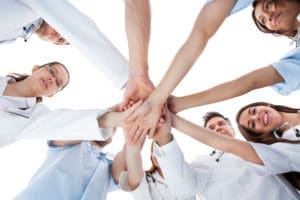 I recommend setting up a referral system with your current employees. This applies to any job you want to fill, by the way.
Simply offer a significant bonus for any employee who refers a full-time hygienist that stays for more than 90 days. This is a great way to get the team to help and is often the best source of new employees. If you have a great, productive employee, odds are they know people similar to them that could also be great team members.
I hope these tips help! And if you're having difficulties building the team you want, check out the MGE Power Program. As I mentioned earlier, the Power Program clients I work with aren't having problems finding hygienists right now, because they are good at hiring and retaining staff, have systems in place to make it easy, and have created an office environment that people want to be a part of.
And by the way, we have lots of great articles and videos on general hiring practices, which I recommend checking out:
Struggling to Find Good Dental Staff Right Now? Here's 8 Things That Can Help!
Hiring Tips for Your Dental Practice in the Post-COVID-19 World!
Hiring Tips for a Dental Practice YouTube Video Series
We also have a free virtual seminar all about building a great team called The Dental Dream Team Seminar! Go here to see upcoming dates and times.
And if you have any specific questions about this topic, feel free to email me at ChrisM@mgeonline.com.