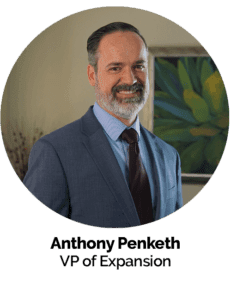 Are you tired of giving away 30% or more of your revenue to insurance companies?
You may want to get out of the insurance hamster wheel but are wondering how you can drop insurance plans without crashing your production. Obviously, you don't want to drop all plans and THEN hope that you'll magically get fee-for-service new patients in the door.  That would be the wrong sequence.
The VERY first step is to start getting quality new patients in the door who care more about their teeth than their "insurance."  But how do you do that?  How do you start getting qualified new patients?
Before you spend any money on a new marketing company, I have a quick piece of advice. Listen VERY carefully:
The first thing you have to do is start thinking like one of your potential customers.  This is SO important and yet few business owners actually do this.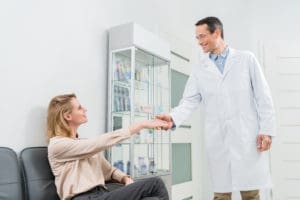 It's simple. Just pretend that you are a customer looking for a dentist near you.  What would YOU do?  How would YOU make that decision? What office would YOU call?
If you really want to get out of insurance plans, then I want you to take five minutes right now and do this simple exercise.  By doing these steps, you'll see for yourself why you are not getting in a volume of qualified new patients:
Type in your computer or your phone, "dentist near me".
Look at what comes up when you did this search and pretend that YOU are the customer.
What do you see FIRST when you did this search?
What doctor's office did you first notice?
How are you going to decide if that's the dental office for you and/or your family?
What is going to make you want to give them a call?
Did you notice how many reviews they had?
Did you notice the responses to the negative reviews (if they had any)?
Did you notice the photos they shared about the practice?
Did you go to their website? What did you like about it?
Once you have done these steps, decide which office YOU would go to and note down WHY you chose that office.
(Related: Try this New Patient Tour!)
If you're similar to most people, you will choose a practice based on:
Total number of reviews (i.e. 300 reviews)
The star-rating of these reviews (i.e. 4.7+ stars)
The closest location to your house.
The photos that are shared on their business listing and/or their website, including before-and-after photos and photos that give an impression of the personality of the office/staff.
So, the question is, if you didn't choose your practice, why not?  What is missing?  Well, this is where you now need to take action.
And if you didn't find any other dental offices in your area that you'd want to visit—that's fantastic news! It means you can easily dominate the market by doing all these points better than everyone else. So, take advantage and start working on these things!
If you need more reviews, we can show you how to get up to 30 plus reviews EVERY SINGLE month using a system we developed with our clients that doesn't cost you anything. This is not paying for fake reviews, it's simply an effective way to make it easy for your existing patients to share their positive experiences, and it's free to do.
(Related: How We Get At Least 5 New Positive Online Reviews Every Week)
If you need to increase your star-rating, we can show you exactly how to do this as well as how to properly answer any negative reviews. (How you respond to negative reviews is critical, and there is definitely a right and wrong way to do it.)
In fact, we cover these points above AND about 20 different ways you can increase quality new patients at our two-day New Patient Workshop. I highly suggest you take advantage of this training and get yourself to the top of the list so that you can start seeing more high-quality, fee-for-service new patients and eventually drop insurance plans and increase your revenue.
I wish you all the best.
If you have any questions for me, just send me an email at anthonyp@mgeonline.com or give me a call at 571-363-4708.