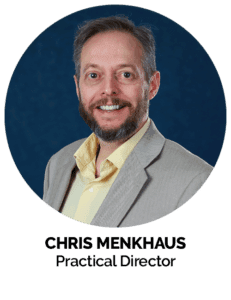 Currently, finding new employees is a little tougher than it used to be. During the pandemic, a percentage of the workforce dropped out of dental—if I had to estimate it, perhaps 15% left the industry. On top of that, starting pay is higher and people are "job-hopping" more, which can make your practice feel like a merry-go-round.
So in this week's blog post, I have a few tips for finding and keeping great team members.
You'll need to be more aggressive with your hiring strategy
Whatever you used to do a few years ago may not cut it right now. Just posting the same ad again on Indeed isn't enough.
You'll want to advertise on several platforms and use every tool at your disposal to get the word out that you're hiring.
And instead of writing an ad that just lists the job duties and qualities you want, you'll need to use some advertising skills to create an ad that will appeal to candidates. You need to sell them on your office and why they should come work for you.
You also want to make sure that the pay you advertise is competitive. I would look around at what other offices are offering around you, and then I'd want to be on the upper end of those averages—or maybe even higher. (I'll explain below how this can work without being a burden financially.)
Learn more about writing a good hiring ad here and creative ways to find great candidates here.
Or request a free consultation here and we'll give you some tips.
Higher pay means higher expectations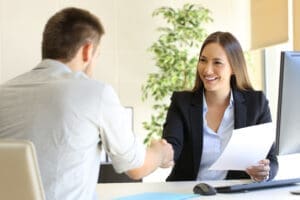 Speaking of being more aggressive, this also means you'll probably need to be more aggressive with your pay offers.
I know that with inflation and rising costs, you may not be excited to increase your payroll, but it is what it is. Many of the candidates you'll meet will be people that already have jobs at other offices—and pay is one of the main reasons people look for new work.
There is a silver lining here, though. As I mentioned earlier, a good portion of workers left dental, so the ones that stayed are often more passionate about dentistry and are treating it as a career. In general, this means that the people applying for jobs in dentistry now are more motivated and qualified than two years ago. (This is just my personal observation and it may not be true for every locale.)
So instead of lowballing candidates with the hope you can get a great deal, offer higher pay and expect them to produce well right away.
(Related: Hiring Dental Staff: What's Going On With the Labor and Staffing Market?)
That's not to say you should skip your usual training processes—you should certainly provide excellent training to ensure they can excel long-term—but if I'm paying well, I will expect them to hit the ground running and be productive.
If I'm paying cheap, I might make excuses for poor performance or longer amounts of time to find their feet—after all, you get what you pay for. So nowadays, you need to pay well and can't afford to have underproducing employees.
And if you improve organization and have great training, you'll likely find that despite your payroll being higher, your overhead as a percentage will be lower because you're collecting more with high-producing employees.
Make it a career: Provide a route for employees to take on more responsibility and increase their salary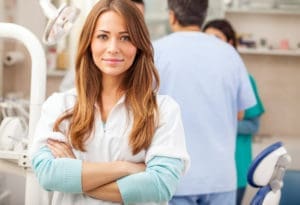 We have always preached this, but now it is more crucial than ever.
You need to provide the opportunity for upward mobility in your practice. Your employees need a way to increase their knowledge and competence so they can take on more responsibility and increase their salary.
Many dental offices are revolving doors because the only way an employee can increase their pay by more than $1 or $2/hour is to apply elsewhere. If someone is on a working-class wage, then an extra $5/hour is a big change in their life and may understandably tempt them to take another job.
So give them the opportunity to increase their value to the practice and get significant pay raises and long-term career prospects. Additionally, have a good bonus plan so they win when the practice wins. (Listen to episode 30 of our podcast, Dental Business Rx, for how to implement a bonus plan.)
In order to do this, it means your practice must be growing consistently. You can't keep giving promotions and big raises if your collections are flat.
If you're not growing year-over-year, this is a big problem and it's going to be very difficult to hold onto staff. Request a free consultation here to get a plan for jumpstarting growth.
Not everybody will want to take on more responsibility like this, but you'll quickly find out who does and those are the ones you want to keep as part of the core team into the future.
If you find a candidate you like, make an offer immediately
I've seen so many offices lose out on a great hire because they did too much back-and-forth, second interviews, etc, before making an offer.
Good candidates will get snatched up quickly, and the highly productive ones are usually eager to get to work.
So, if you really like someone and want to hire them, don't wait for a second interview or take a few more days to make a decision. Make an offer right away and get them started.
Keep interviewing weekly until you're fully staffed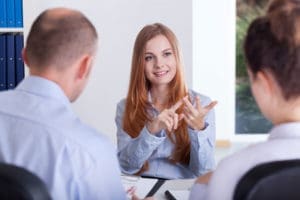 I would want to keep interviewing people every week until I'm really, truly fully staffed. And even then, I'd always keep my eye out for people I meet that could be a good hire.
This way, if I lose somebody unexpectedly, I already have a few great replacements in mind right away.
I make sure to never make my staff feel like their job is unstable or they could be replaced at any time, but I do want to have the security of knowing that I have options if the need arises.
Summary
The point is: you'll need to be aggressive and probably need to pay more, but that's okay. If you hire and utilize your staff well, you should always be able to make sufficient income from that. If I have one super-productive employee that helps you to be profitable, then two should increase the income that much more—unless you are really overstaffed. And it's much harder to be overstaffed than you'd think. I rarely see it in dentistry. It's more likely that you're under-organized, under-training, or hiring the wrong people than that you're overstaffed.
On the MGE Power Program, we give you the tools to organize your practice and manage a highly-productive team. Request a free consultation here to see how we can help you.
I hope this helps!