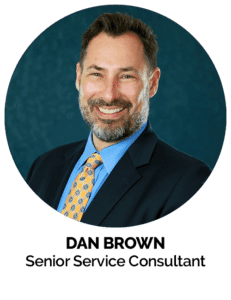 Say you're on Amazon looking for a new TV. What's the first thing that you do?
Do you read the paragraphs of text they have in the 'About' section?
Or do you scroll down to the reviews to see how good it really is?
If I were to guess, you probably scroll down and read the first page or two of reviews to hear what people actually thought about the product before shelling out a few hundred dollars.
If the consensus is that it's a great product, you probably buy it fairly quickly.
On the other hand, if the reviews seem mixed or mostly negative, you'll skip it and go onto reading the reviews of a different TV.
Your patients are going through the exact steps you do when they consider your office for their next dental procedure.
This is the power of "social proof."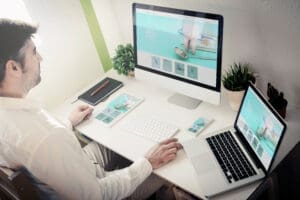 Essentially, social proof is evidence that your service is legitimate and that you are great because others (e.g., your patients) are talking about how great you are—not just you talking about yourself. And it is vital for your practice and should be a core component of your marketing.
Social proof can be any of the following:
Reviews from existing patients
Video testimonials from existing patients
Before and after photos of various procedures
Posts or comments from your patients on social media
A recommendation from a friend
When a consumer goes to your website, sure, they may want to read a little bit about you and what you have to say about your services. But what they really want to see are honest reviews from real patients of your practice. They want assurance that they're making the right choice by going to your office.
When you think about it, some patients may have had bad experiences at prior dental offices. Their prior experience may have been painful, surprising, or scary. You want to prove to them that you are the opposite of those things and that they would be well taken care of at your practice.
So, what are a few easy ways to begin showing social proof online for your practice? Below, I'll share some quick and easy tips, but I also wanted to mention that we have an entire workshop dedicated to teaching this. It's called the MGE New Patient Workshop and we deliver it every two weeks online. You can view more information and see upcoming dates here.
1. Put yourself in your patients' shoes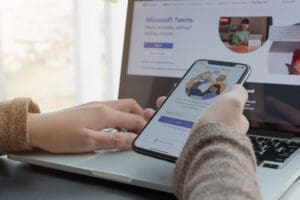 The first thing I suggest is putting yourself in your patients' shoes. If you were looking for a new dental office, what would you do?
You'd probably search Google and look at a few websites. If the website looks good, you'll probably scroll around to get a feel for the practice, and if everything sounds good, the next thing you'll want to do is see some reviews.
What if you didn't see any reviews on their website or Google?
You may keep the practice in mind, but you'll probably go to the next dentist's website to see what reviews you could find there. A practice that has a good-looking website with enough information for you to get a good feel for them and plenty of reviews to look over will probably win your trust.
2. Start with your Google reviews
If you don't have any social proof available, I recommend starting with Google reviews and a Google Business Profile.
Add some photos of happy patients and before-and-afters to your Google Business Profile (ensure patients sign a release form allowing you to publish it for HIPAA purposes) and ask patients to leave a review.
There are multiple ways you can ask patients to leave a review for you. The best time to do so is when they just recently finished their treatment plan and are happy. But, you can also text or email them to ask for a review with a link directly to your Google review page.
At the MGE New Patient Workshop, we teach you how to get honest reviews every week. You can learn more and sign up for the New Patient Workshop here.
3. Add video testimonials to your website homepage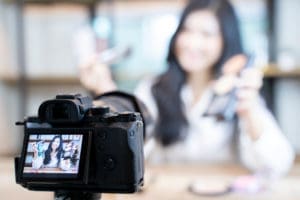 Reviews are great, but what's even better is a video testimonial. Videos are great because people can easily listen to a 1-3 minute video testimonial and hear exactly what they need to. It's similar to getting a recommendation from a friend in person and is very effective.
To do this, all you need is a phone to record a short video of them sharing their experience with your practice. You don't need fancy equipment – just something you know how to use that you can easily edit (if needed) and upload to your website.
I recommend asking the patient questions that will guide them on what to say. You could ask questions like:
How did you find our practice and what made you decide to go with us?
What service did you receive and how was it?
How did our practice compare to other offices you've been to?
What stood out to you about our practice while you were getting treated by us?
If a friend asked you about our practice, what would you say?
You'd then want to edit out your questions in the video, leaving you with a great testimonial.
Also, keep in mind that you will need to be HIPAA compliant, so you'll want to get the patient's permission to post their video online. I recommend speaking to your attorney who can draft up a release form for you to use.
4. Add before and after photos
Another great way to show social proof is to add before and after photos of various services. This gives future patients a great idea of how skilled you are, that you've done their procedure before, and that the results are consistent.
The best way to showcase these photos is to have the before photo on the left and the after photo on the right. But, I wouldn't stop there. I would add a little bit about what the procedure was under the photo. Here's an example:
(Before and After Photo)
Molly R.'s Case
Molly R. had a full set of porcelain veneers placed on her upper teeth. She's confident with her smile now!
Or, instead of an explanation of the procedure, you can share the patient's testimonial if you have it.
And again—make sure the patients sign a release for HIPAA purposes.
I hope these tips help with your social proof! Again, the MGE New Patient Workshop is the perfect thing to do if you're looking to uplevel your marketing. Learn more and sign up for our next workshop here.
Until next time!
---
Dan Brown provides this general dental practice management advice to furnish you with suggestions of actions that have been shown to have potential to help you improve your practice. Neither MGE nor Mr. Brown may be held liable for adverse actions resulting from your implementation of these suggestions, which are provided only as examples of topics covered by the MGE program.