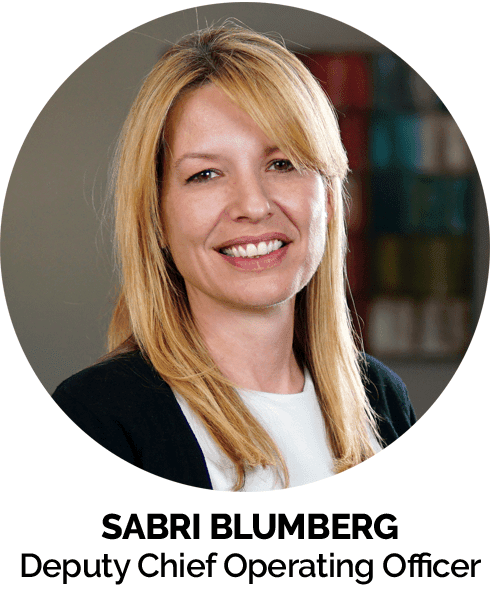 This week's blog post comes from the "Ask Sabri" column in our magazine. As it addresses a question that is highly relevant to many dental practice owners right now, we wanted to share it on our blog, as well. Enjoy!
Q. What would you consider to be the duties or "job description" of the owner of a dental practice?
A: Great question! This can be a nebulous area for many doctors, particularly when they are both the owner and the treating dentist. When these jobs aren't separated and organized, the result is usually either a) the owner (or "executive") job is neglected, or b) time is wasted micromanaging when it should be spent producing dentistry. Either way, the practice suffers.
So, to answer this question, I'll lay out the core duties of the owner in a 100% ideal scenario where the practice has been perfectly organized and everything that the owner doesn't need to be doing has been delegated to competent, well-trained staff. Then, I'll also discuss an "in-between" scenario that's a little more realistic for most dental practices.
Your First Priority as a Dental Practice Owner
In a large corporation, the first thing a Chairman of the Board does is appoint a CEO to run the business. In a dental office, it's slightly different.
The practice owner's first duty is to put a fully functioning Office Manager in place.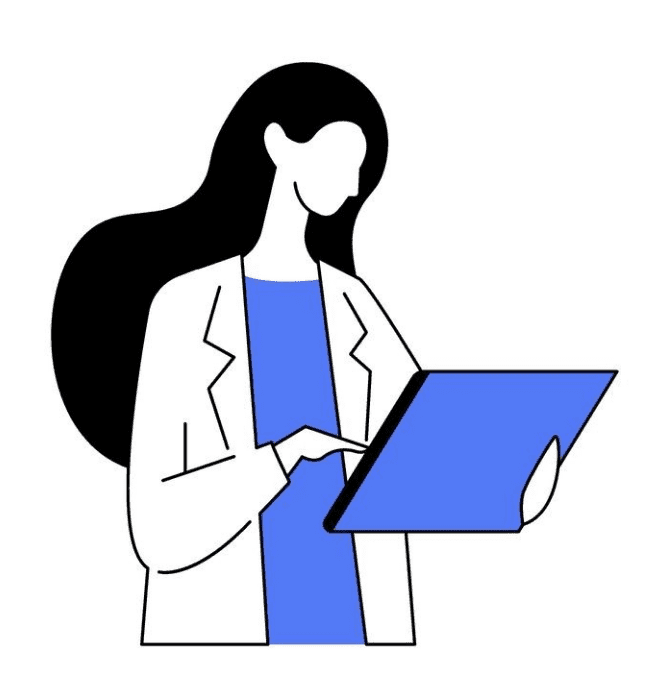 A few key points about this:
Until you hire a competent Office Manager, you are the Office Manager.
This is a problem because the treating doctor simply cannot do everything needed to manage the staff, run the business, and maximize chairside production. You are putting a low ceiling on the potential of your practice if you're trying to manage while also treating patients. Not to mention, your work hours and stress will be intense.
An Office Manager is not just a "front desk person" or an "administrative assistant."
A true Office Manager is the executive running just about all aspects of the business on a day-to-day basis.  For more on this, read What Is an Office Manager? (And Why You Absolutely Need One!)
Hiring someone and telling them, "You are the Office Manager now," is NOT enough!
This is the executive you are trusting to run your business. If you want a successful practice, then the Office Manager needs to be well-trained and versed in all aspects of practice management. If you don't know how to train them, then this is something you need to figure out ASAP. (We can help! Schedule a free consultation here to see how.)
The Core Duties of the Owner
These are the absolute core duties of the owner that can never be delegated to someone else, no matter how well-structured and well-trained your team is:
Defining practice purpose and aligning staff goals.

A good team needs a shared goal to work toward, as well as rewards for achieving these goals. As the leader of the practice, it's the owner's responsibility to create a mission statement, ensure the staff understands this mission, set monthly and yearly goals, offer bonus plans, etc.

Planning for the future.

Goals are only achieved with good planning, so work together with your Office Manager to create a solid plan. Then, the Office Manager can follow the steps to make it happen.

Monitoring performance and profitability.


As it is your business, you need a systematic way to monitor how it is doing and ensure that you are profitable. So, track key metrics to review every week and ensure you are alerted to any significant issues that arise.

Managing the Office Manager.

A great Office Manager will coordinate day-to-day activities, manage the team, handle problems that arise with the staff, answer questions, and ensure the staff have all the resources and training they need to be happy and successful on the job. But who does this for the Office Manager? There's just the owner. So, be there for your Office Manager!

Meet with them at least once a week to review everything and ensure they are doing well. If they're newer on the job, you'll probably need to meet daily (a very brief meeting) until things are rolling along smoothly.

Establishing policy for the practice.

Policies are the agreed-upon ways that things are done in your practice. There should be a lot more than just a financial policy statement for patients to read before they make a payment. You should have a policy for how patients are scheduled, how various front office functions should be performed, etc. It's the Office Manager's job to ensure things are being done according to policy, but they can't do that if there is no policy in the first place.

Staff members can suggest new policies, but the owner is the only one who should ever give final approval to implement new policies.

Overseeing finances.

You don't need to be the bookkeeper or accountant, but you do need to have oversight on budgeting and spending. Any significant purchases, raises, budgets, etc., must be approved by the owner beforehand. I've seen practice owners hand over financial control to someone else… it usually gets out of hand fast.

So, make sure the finances are transparent. This way you can keep an eye on income, overhead, and spending.

NOTE: This doesn't mean your job is to just say "no" to all spending request. Ensure the finances are managed wisely to generate sustainable growth and invest money back into the practice intelligently for things like personnel, marketing, staff training, equipment, etc., that will drive future revenue and profitability.
Other Functions that Typically Fall on the Owner as You Build Up Your Practice
As I mentioned, the core duties above are the minimum job responsibilities of the Owner that should never be delegated to anyone else. However, this assumes that your practice is extremely well-organized with tasks and duties intelligently delegated to well-trained staff.
So, now I'll list out some other duties that the Owner will typically be involved in until they've hit that sweet spot where they have a full complement of staff they can completely trust and excellent organization.
Hiring and HR matters.
Overseeing staff training—including correcting or retraining employees when things aren't being done correctly or productivity is lacking. (This tends to be the most time-consuming job, so this is where you will really benefit from installing a highly competent Office Manager.)
Marketing—including planning, budgeting, reviewing/approving new campaigns, and tracking results.
Overseeing and troubleshooting patient flow through the office and case acceptance.
Note: These are just a few of the main functions because offices can vary too much to provide a truly exhaustive list here.
Making Time for Your Owner Job
The final point I'll make here is that doing your Owner job well requires focus time—i.e., not squeezing things in when you have a couple minutes between patients. Particularly finances can get real messy if you're trying to do math while rushed and distracted.
Efficient practice Owners I've known typically do the following:
Meet with the Office Manager at least once a week to review metrics, finances, policy, staff performance, and any HR issues that may have come up. This doesn't need to be a long meeting, perhaps 15-30 minutes. Consider doing this outside the office, perhaps go out to grab lunch or coffee so you aren't distracted by questions from staff or unexpected patients. Otherwise, block that time off the schedule and close the door to your office so you can focus.You may even want to meet daily for 5-10 minutes in the beginning while your Office Manager is finding their footing.
Set aside 1-2 hours per week to focus on administrative matters. The Owner may do this alone or bring in the Office Manager (combining it with the meeting above). This is where you can catch up on finances, legal and insurance matters, marketing planning, etc.
Hold an efficient morning huddle each morning with all staff involved in patient treatment, scheduling, or case acceptance. See the most efficient format for a morning huddle here.
Hold a weekly staff meeting with all employees. This is your chance to get everyone on the same page, inform them of changes or new systems, hear feedback and new ideas from the team, review big picture progress toward your goals, and do bits of team training or education.
Summary
We covered the job of the owner in an ideal dental office. However, there's a lot more that goes into implementing sound organizational strategies and building the right team to make this all run smoothly. Until you do that, you're still going to experience a lot of stress and headaches as a business owner.
We're here to help you do it! Schedule a free consultation here to find out how we can help.